Zuzana Lukáčová
Associate Advisor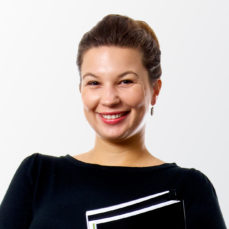 zuzana.lukacova[at]milieu.be
Areas of expertise
EU environmental, energy and climate change legislation
EU soil and agriculture policy
Public health
Project management and coordination
Policy research and evaluation
Education
Masters of Laws in Environmental Law and Policy, University of Kent, Canterbury (UK)
Bachelor of Law, Anglia Ruskin University, Cambridge (UK)
Languages
Slovakian, Czech, English and Spanish
Suzie Lukacova is a Slovakian national who has policy and legal expertise in the field of environment, energy and climate change. In 2013, she worked as a project manager and researcher in Andalucía, Spain where she conducted a legal analysis of the specific legislative provisions related to organic agriculture production in the Andalucía region. From March to July 2013, she undertook a traineeship in the European Commission DG Environment's D.1 Unit -Enforcement, Cohesion Policy and Semester – where she worked on a variety of projects concerning energy-environmental issues and regional policy.
She carried out technical work focused on the Commission's Guidance document for streamlining environmental assessment procedures for  Projects of Common Interest (PCIs), regularly attended  discussions on the proposed amendment to the Environmental Impact Assessment Directive, and on cohesion policy/Trans-European Networks for various Member States namely Slovakia, Hungary and the Czech Republic.
She was the Climate Change Policy Officer for Europe at the Royal Society for the Protection of Birds (RSPB UK), where her main task was working on the EU – wide energy policy issues, particularly the development of energy infrastructure Projects of Common Interest (PCIs). She co-authored the PCI report entitled "Connecting Energy, Protecting Nature" which was launched in October 2014.
Zuzana has extensively researched and analysed the EU environmental, energy and climate change legislation particularly the EIA Directive, the SEA Directive, the Renewable Energy Directive (RED), The Habitats Directive, The Birds Directive, the Environmental Liability Directive (ELD), TEN-E Regulation and the Aarhus Convention. She wrote several academic papers including 'Climate change and developing countries' and 'Does the EU nature legislation impede renewable energy developments in Europe'? She was awarded a Master's in Environmental Law and Policy with distinction at the University of Kent in 2012 and holds a law degree from Anglia Ruskin University in Cambridge, UK (2011).