Sarah O'Brien
Associate Manager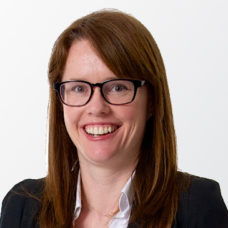 sarah.obrien[at]milieu.be
Areas of expertise
Climate legislation
Compliance management systems
EU legislation
Research & analysis
Impact assessment & evaluation
Education
Individual credits,  Environmental Management and Development (Climate Change), Australian National University, Canberra (AU)
LEAD International Sustainability Leadership programme, LEAD International, London (UK)
Postgraduate Diploma in Legal Practice , College of Law, Melbourne (AU)
Bachelor of Laws, Monash University, Melbourne (AU)
Bachelor of Arts, Professional Writing, Deakin University, Melbourne (AU)
Languages
Sarah is a senior policy advisor, with over ten years of experience in environmental policy, particularly focusing on climate change. Over the last few years she has supported Milieu extensively on projects related to climate change adaptation, climate finance, climate mainstreaming, as well as the environmental permitting of major infrastructure projects.
In Brussels Sarah has also advised multinational corporations on compliance with environment, health and safety regulations. Previously she held a number of roles in Australia at the State Government level, including as a policy advisor to the Head of Government on climate change policy. In these roles, she advised on climate change mitigation and adaptation, climate law, agriculture and fisheries, natural resources, and drought and disaster recovery.
Sarah is a lawyer by training, having completed her legal training in Australia. She holds a Bachelor of Arts, a Bachelor of Laws (Honours) and a Postgraduate Diploma in Legal Practice, and has completed postgraduate studies in climate change at the Australian National University. She is also a fellow of the LEAD International program for environment and development.