Lorenz Adriaenssens
Advisor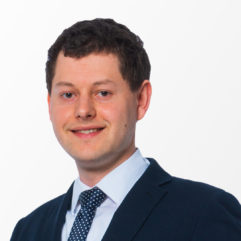 lorenz.adriaenssens[at]milieu.be
Areas of expertise
EU fundamental rights law
Environmental law
Public procurement law
Legal research & analysis
Conformity-checking
Education
Master of Laws, University of Antwerp, Antwerp (BE)
Master in Notary Studies, Catholic University Leuven, Leuven (BE)
Master of Arts in European Interdisciplinary Studies,  College of Europe, Bruges (BE)
Languages
Dutch, English, French, German
Lorenz Adriaenssens is a Belgian national who joined Milieu as a Legal Advisor in March 2018.
He holds a Master's degree in law from the University of Antwerp, and a Master's degree in Notary Law from the University of Leuven. In 2015, he graduated from the College of Europe (Natolin Campus). During his studies, he did an exchange year at the University of Tuebingen, in Germany, where he received education in German law.
Prior to joining Milieu, Mr Adriaenssens worked for Tipik as a freelance legal advisor, contributing to several studies and conformity checks for Belgium, the Netherlands and Germany in areas such as criminal law, asylum law, and competition law. During the winter of 2016-2017, Mr Adriaenssens was a Blue Book Trainee at the European Commission (DG GROW), where he worked on legislation relating to the free movement of services and professionals. During his traineeship, Mr Adriaenssens contributed to the Commission's Service Package, and on the Directive proposal on a proportionality test before adoption of new regulation of professions. He has also been a legal and administrative asssistant at the European Council of Notaries, where he worked in fields such as private international law, digitalisation, and company law. In addition, Mr Adriaenssens has worked for a notary firm.
In addition to his native Dutch, Mr Adriaenssens is fluent in English, German and French.