Julia Lietzmann
Associate Senior Manager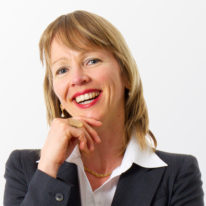 julia.lietzmann[at]milieu.be
Areas of expertise
Project and programme management
EU environmental law
EU regulatory affairs
Legal & policy analysis
Human rights law
Education
Zweites Staatsexamen (Second State Exam), District Court Cologne, Cologne (DE)
Erstes Staatsexamen (First State Exam), University of Hamburg (University), Hamburg (DE)
Law, Rheinische Friedrich-Wilhelms-Universität (University), Bonn (DE)
Languages
German, English, French, Hebrew
Julia Lietzmann is an attorney-at-law and member of the Munich Bar in Germany. She has worked as a solicitor in private practice focusing on EU regulatory affairs as well as consulting for companies, associations and third country governments on EU environmental law and the interfaces between national law and EU law.
Julia has broad experience in plant and product-related environmental law including chemicals, e.g. REACH, CLP, biocides, pesticides, and nanomaterials, water legislation, emissions control, waste legislation and energy-efficiency, product regulation on cosmetics, food contact materials, medical devices, electrical and electronic equipment (WEEE and RoHS), and packaging and batteries. Her experience includes litigation before the Court of Justice of the European Union in the area of chemicals law.
Over several years, Julia has contributed extensively to Milieu projects both related to environmental law, as well as human rights law, such as projects for the European Parliament and the European Commission, respectively, on children in judicial proceedings, children with disabilities, human trafficking, and hate crime. She has led several projects for the Commission in the field of environmental law, such as on nuclear waste and emissions trading, and currently manages a study for the development of a strategy for a non-toxic environment for DG ENV, and Milieu's input into a study on the regulatory fitness of the CLP Regulation and related legislation for DG GROW.
Julia has published numerous articles on environmental law in professional publications and presented at international conferences on environmental law issues.
Julia Lietzmann has a law degree from the University of Hamburg, Germany.