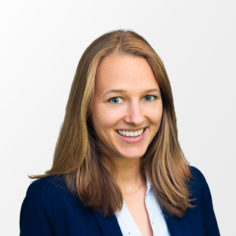 Areas of expertise
Human rights
Environmental law
International Law
Legal analysis
Legal and policy research
Education
Doctor of Laws (PhD), European University Institute, Florence (IT)
Master of Laws in International and European Law, Universiteit van Amsterdam, Amsterdam (NL)
Bachelor of Laws in European Legal Studies, University of Westminster, London (UK)
Languages
Dr Birte Böök is a German national who has been working at Milieu since November 2018. She holds a PhD in law from the European University Institute and a Master's Degree in international law from the University of Amsterdam. Her main areas of expertise include public international law and human rights law. During her PhD, Birte studied, among other things, issues relating to fundamental rights and environmental legal norms at the regional and international level. Her doctoral research explored the application of, and conflicts between, different types of norms from within fields such as international and regional human rights law and environmental law.
Prior to joining Milieu, Birte worked with several academic journals, both as reviewer and as Managing Editor. As Managing Editor of a legal journal, she also co-planned and organised an academic conference on current legal issues arising in the context of the European Union project. In 2017, she worked as an external Legal Expert for Spark Network Consultancy, where she contributed to a study on operational restrictions placed on retailers that was commissioned by the European Commission.
Since joining Milieu, she has had the opportunity to work on projects relating to various fields, such as for example gender equality and gender violence, money laundering, the environment and EU financial market laws.