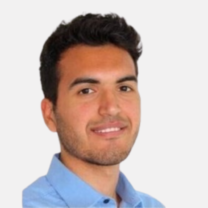 berkay.akbaba[at]milieu.be
Areas of expertise
Economic research and consulting
Quantitative and qualitative research
International trade
Policy and data analysis
Evaluation and impact assessments
Education
MSc International Economics, Erasmus University Rotterdam, the Netherlands
Exchange Abroad, Nanyang Technological University, Singapore
BSc Economics, Maastricht University, the Netherlands
Languages
Dutch, English, Turkish, French, German
Berkay Akbaba is a Dutch national who joined Milieu as a Researcher in July 2021. He holds a master's degree in International Economics from Erasmus University Rotterdam and a bachelor's degree in Economics from Maastricht University.
Following an exchange semester in Singapore, Berkay worked 2+ years as an economic analyst, first in market research and later in the area of competition. Here he gained extensive experience in advising companies by conducting economic analyses, quantitative and qualitative research, and data analyses, using tools such as Stata, Python and Excel.
Since joining Milieu, Berkay has been focusing on policy analyses and impact assessments in a variety of topics, including EU labour mobility, AI & robotics, and the environment.