Adrien Lantieri
Senior Advisor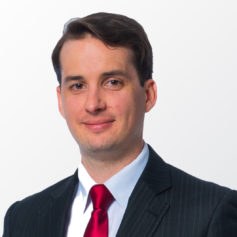 adrien.lantieri[at]milieu.be
Areas of expertise
International environmental law
Administrative law
Project management
Legal & policy analysis
Conformity checking
Education
LLM, Public International law, King's College (UK)
Maîtrise en droit privé, Paris I Panthéon-Sorbonne (FR)
LLB, English and French law, King's College (UK)
Languages
Adrien Lantieri is a legal advisor at Milieu Ltd since July 2012 where he is mainly involved in the management and quality assurance of complex multi-country projects and the drafting of legal studies.
Adrien is a French national who holds two degrees in law, from France (Maîtrise in private law – Paris I Panthéon-Sorbonne) and the United Kingdom (LL.B – Kings College London) (2007), as well as a Master's degree (LL.M) in International law from King's College London (2008). Adrien has been working on environmental governance and fundamental rights issues, undertaking various positions within the International and European public sectors, as well as non-governmental organisations, charities, and law firms.
He has worked for the European Commission DG Environment legal unit in 2010, participating in conformity checking and the elaboration of reports reviewing the implementation of EU legislation. Adrien was a consultant at the United Nations Institute for Training and Research in Geneva in 2009, where he assisted in the implementation of projects developing country-tailored environmental norms in Africa and Central America.
For Milieu, he has carried out conformity studies on the transposition of several EU environmental law Directives into the legal systems of France, Belgium and Luxembourg. As deputy project manager, Adrien has been heavily involved in reviewing the legal analysis and co-drafting a comparative review of the national situation in the EU Member States and EFTA countries. He has also worked as a legal expert and researcher on a number of reports on many areas of environmental and energy law as well as EU fundamental rights.